Problem: One (or multiple) of your line items is not showing on the Proposal Line Items page
Solution #1: Add a quantity to the line item or turn on 'Proposal Suggestion'. If your line item has a 0 qty, it will not show with the rest of the line items. You can have it show with or without a quantity without it adding in the price by turning on Proposal Suggestion.
Build your recipe as normal with any notes, description, and/or ingredients.
Keep the recipe as a 0 qty or add in a qty. If you don't want the price added in, follow the steps below.
Hover over the "P" icon and click 'Proposal Suggestion'
You'll see your recipe is marked with 'Not Included' and will have a symbol next to the recipe total.
This is how it will look in the proposal: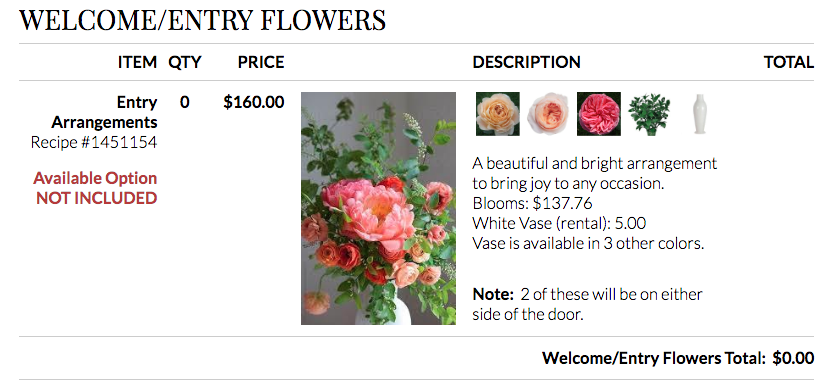 Solution #2: Save and Publish your proposal. Any time you update your worksheet and add new line items, quantities, pricing, recipes -- anything! Make sure you Save and Publish your proposal so the changes are reflected in the most current version.
To do this, go to the proposal page and click 'Save and Publish'