Over the years, you've probably created some pretty special relationships with your suppliers. Here's what you can do to continue sending them your Details orders:
At this time, it is not possible to add your own supplier to Details Flowers. To help with this, you can download or print the order by email directly to your preferred wholesaler. Check out this article to learn how to do this: How do I send an order to my wholesaler?
We have also added the ability to request a wholesaler! You can request a wholesaler within the 'Set Wholesaler' menu on the 'Costs' page! This way, we can reach out to those wholesalers.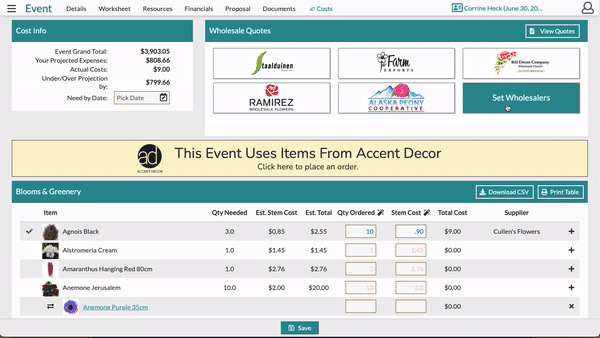 We also suggest you let your wholesaler know you want to see them on Details! We have been in communication with many of the big-name wholesalers and we count on you, their customers, to help us out. If you have a supplier/grower that would like to learn more information about Details, please have them send a request to support@detailsflowers.com.