Coming from another software and want to move over your client & event data?
Are you coming from another software and want to move your client data and event details over to your new Details Flowers account? Now you can with Zapier transfer!
Zapier, a third-party integration platform, has introduced this new feature to help people move data across the multiple platforms that they use to run their businesses. So what is the process, and what data can I move over?
Please be advised that you must first set up a Zapier account at zapier.com. Transfer is available even with the free plan, so no matter which plan you choose, you are good to go!
What Data Can I Move Over?
So this will first depend on what data you can pull from your current software. Once you export the data from your current software successfully, here is the full list of information that can be moved over: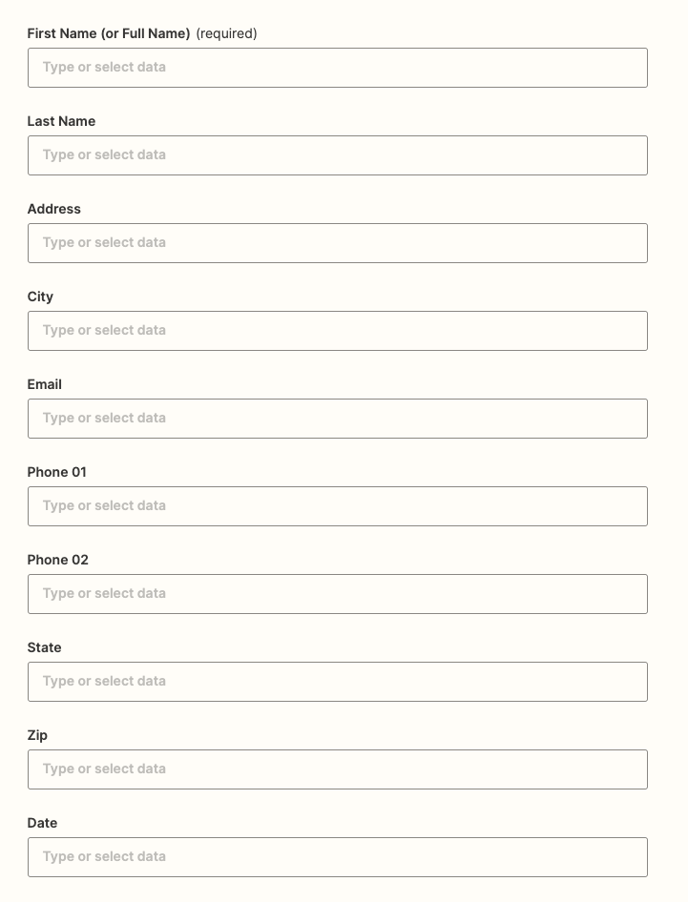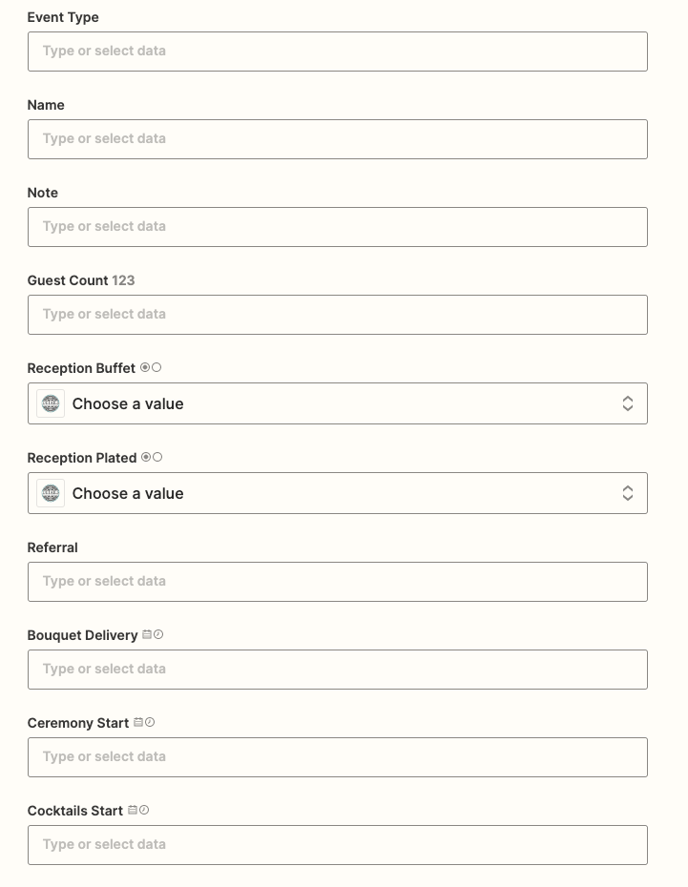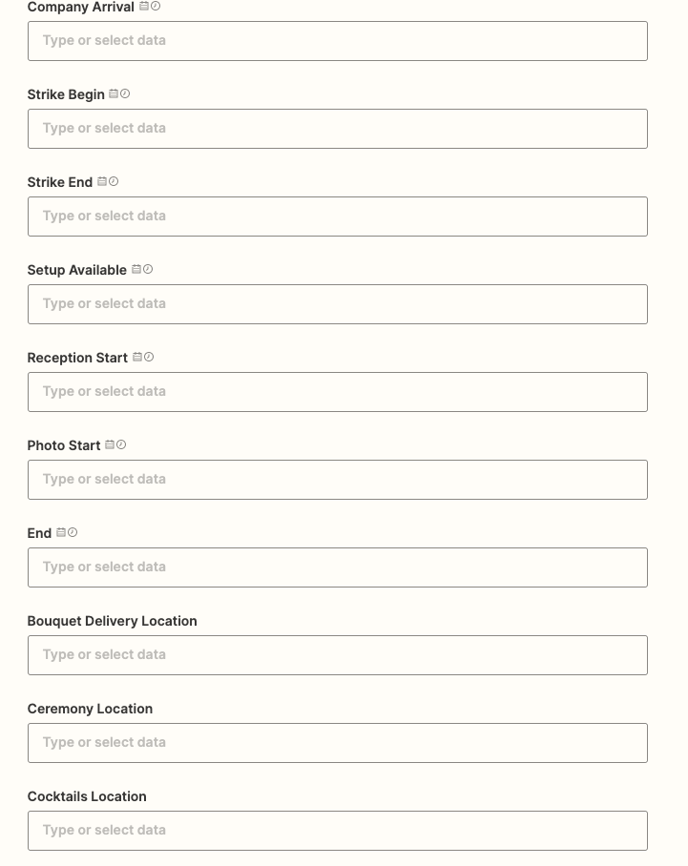 The Process
To get started, you will need to format your exported data in a spreadsheet, either Google Sheets or Excel. You will want to make sure each section of information has its own column and that the columns are named according to where you would like them to map in Details. Here is an example: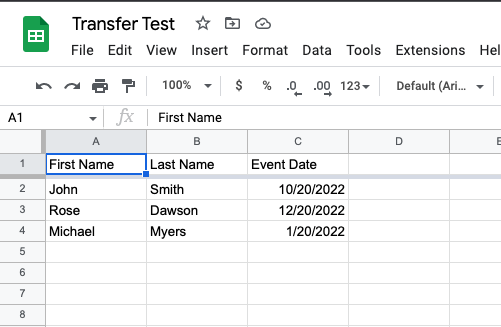 Now go into your Zapier account and click 'Transfers' on the left-hand side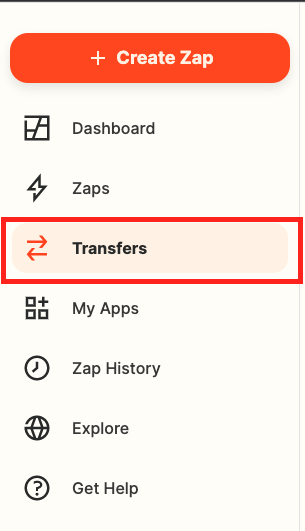 When the page reloads, you will click the 'Create New Transfer' button. Zapier will then ask you to select either a one-time transfer or a recurring transfer. For this example, we are doing a one-time transfer.
On the resulting page, you will select a 'Source' app and a 'Destination' app. The source will be your spreadsheet and the destination will be Details Flowers Software. For your source app, select 'Spreadsheet Row' in the 'Source Data' drop-down menu and select 'Create Client-Event' as the 'Source Data' for your destination app.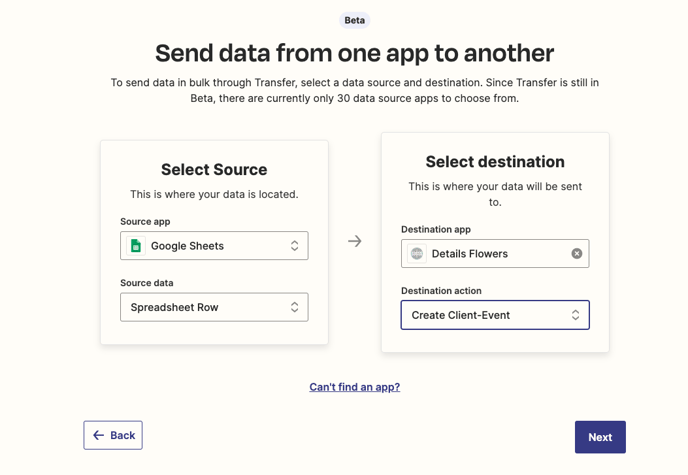 Next, select (or connect if you have not already connected) your Google account. On the following page, you will select your 'Spreadsheet' and 'Worksheet' you would like to pull data from.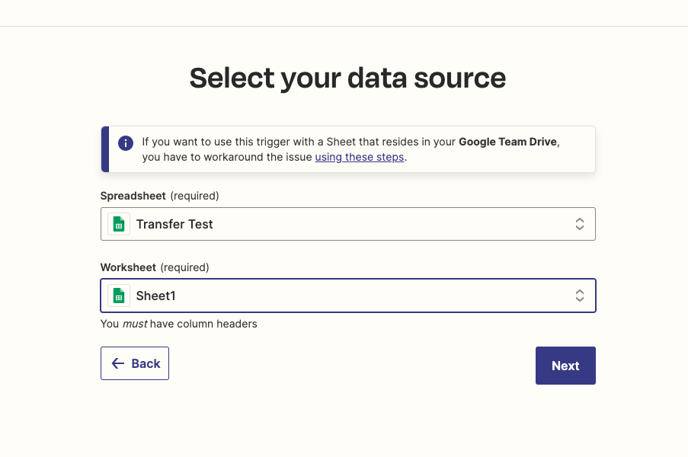 Then you will select or connect your Details account that you want to move your data to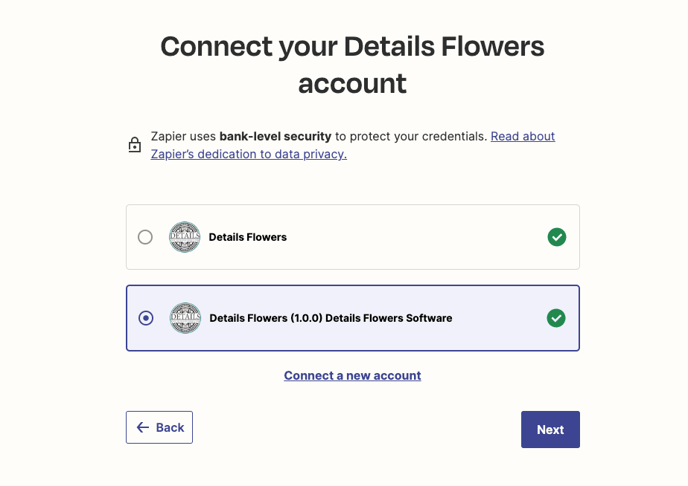 Now it is time to map your columns to the proper fields in Details that you want to move the data to. Check out the clip below to see this process in action: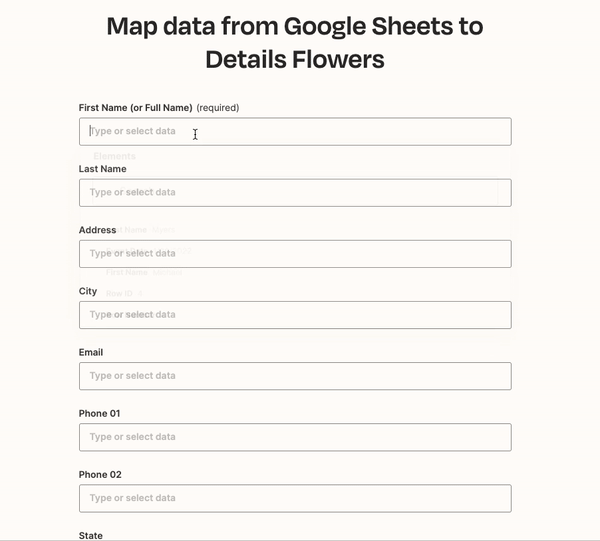 Zapier will then give you the option to preview each new client/event that will be created in Details so you can double-check that everything looks good.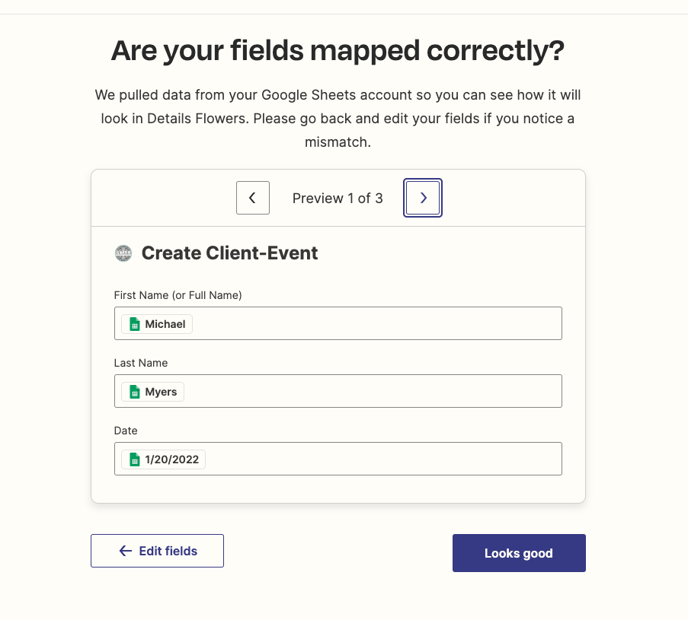 Once you have confirmed everything looks good, it will pull in your data and allow you to select which rows you want to transfer. If you want to move it all (which will likely be the case in this instance), there is an option for that too! On the next page Zapier will let you know approximately how long the transfer will take and how many tasks it will use out of your plan's allotted tasks.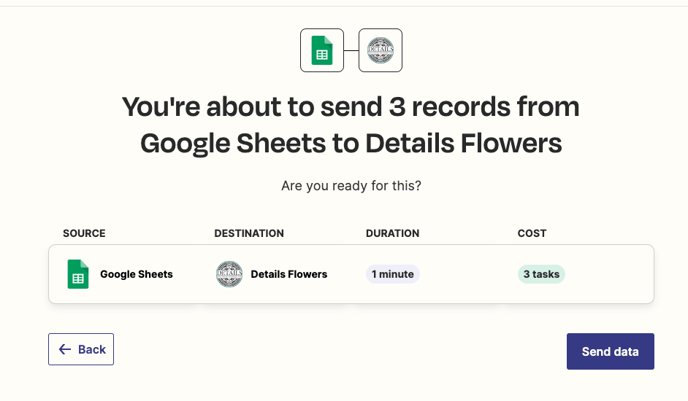 Now the only thing left to do is go check out your events in Details after the transfer is complete! If you have any questions on this process, you can always sign up for a one-on-one Zapier consultation by clicking here!