Invoice clients and collect payments directly through your Details account!
Details is partnered with Stripe to process payments online - this a great way for you to save time. Simply set up a payment schedule and invoices will automatically be sent out to clients based on your preferences.
Setting up your account
To get started, go to the Invoicing page of the Company settings where you'll find this button.

Click on it to get started and then you'll be taken to Stripe and prompted to set up your account. You should see this at the top of the page:

If you already have a Stripe account, just click the 'Sign in' link in the top-right corner. Once you've either connected your existing account or registered a new one, you're ready to start invoicing your clients and collecting payments!
Setting up your invoices
Follow these steps to set up your payment schedule:
Within an event, navigate to the 'Payments' page under 'Financials'.
Your default payment schedule will be displayed here, and you can make changes if necessary.
Click 'Save' to complete
Once your schedule is set, head over to the 'Invoicing' page under 'Financials' to customize the invoicing schedule. Keep in mind that you will need an email address saved to the client's profile in order to set up the invoicing auto-send feature.
Set up your applicable messages.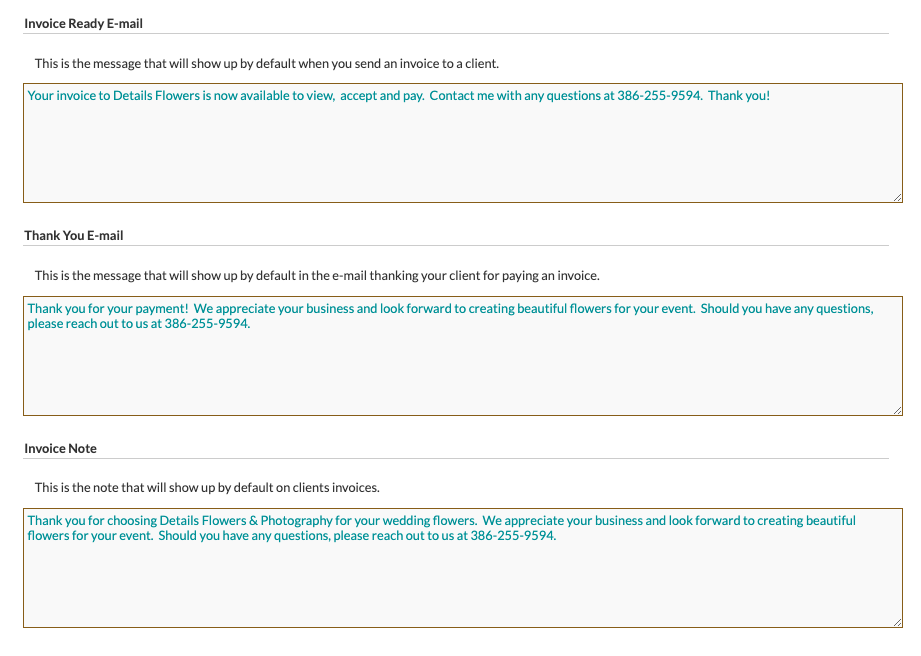 Verify the settings.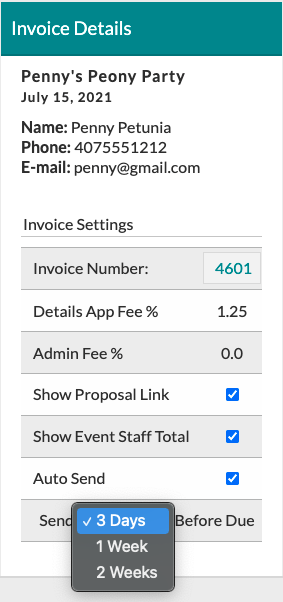 Preview the invoice or copy the link to send to a client yourself.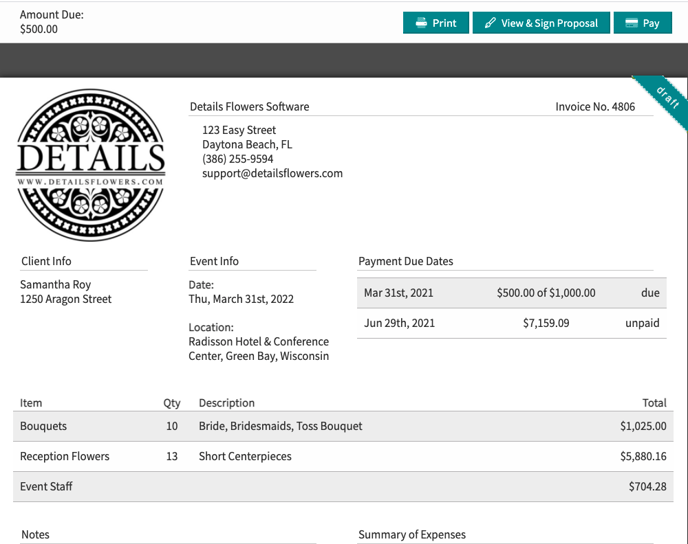 After clients accept and sign, they will be directed to the invoice for their payments and they can process those payments with a credit card right then and there. Now take a moment to see this information in action by watching our short walkthrough video!