Have you ever had that client that takes your proposal and then shops it around?
With Details, you have the option to revoke access to the proposal, set an expiration date, or even create a new link making the previous one invalid. This will help to put the fire under your client and help prevent them from shopping you around.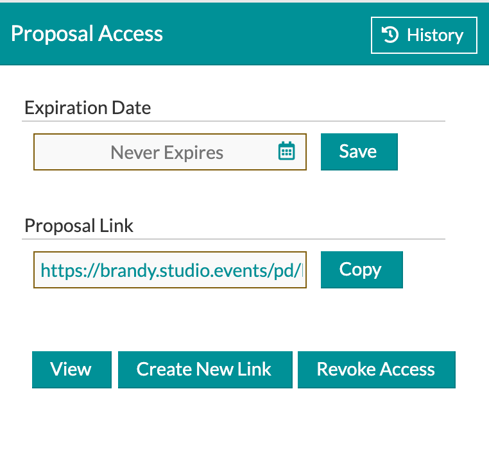 At the top of the proposal access section is the 'Expiration Date' field where you will be able to determine what date the client will no longer have access to this proposal. Click into the box to select your date and then click save!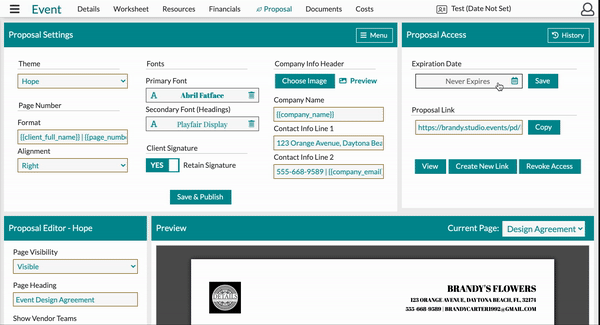 Under the 'Expiration Date' field you will see the proposal link. This is the link you will give to your client so that they can view the proposal! Click 'Copy Link' or simply click into the link field to copy the link to your computer clipboard and then paste the link into an email to send off to your client.
Don't want to send the link as it is to your client? You can make the link say whatever you want by creating a Hyperlink in your email. Check out this Support Center Article to learn more!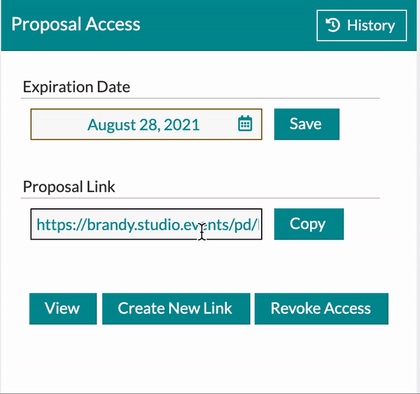 At the bottom, you will be able to 'View' the proposal just as the client would. This gives you the opportunity to see what the client will be seeing helping you ensure everything is just the way you want it for the client!
Another option is to create a new link. Creating a new link will stop access for the client and they will get a message saying the document could not be found.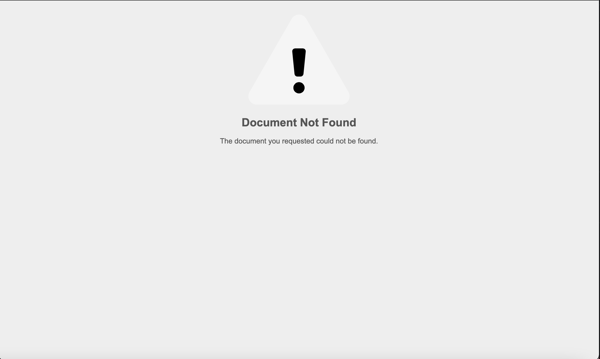 Last but certainly not least is the 'Revoke Access' button. This will allow you to revoke access to the proposal immediately should you need to. Your client will get an error message letting them know the link is invalid and to contact you for a new link.