Resource Galleries (Inspiration, Recipe, and Item)
The Item Gallery: Re-Ordering Collections
Re-ordering your 'Item Gallery' collections is super easy and can give you the perfect visual for clients during your consultations. In the upper right-hand corner of each collection is an icon that looks like four arrows pointing in opposite directions.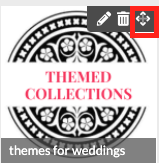 Click and hold the icon to drag the collection tiles around your 'Item Gallery' as shown below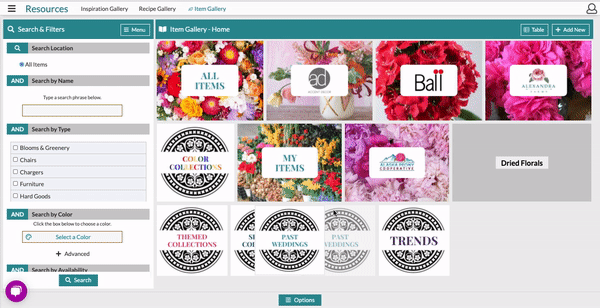 Re-ordering the collections is only available in your main 'Item Gallery' and cannot be done from within an event.