Adjust your personal settings for Details using the 'My Account' settings!
Within your account are options to manage your personal settings - as opposed to what's found in the 'Company' and 'Settings' sections. There are quite a few options here to customize your experience!
To get started and access the settings, click the profile icon in the top-right corner of any page of Details and click the 'My Account' option - it looks like this👇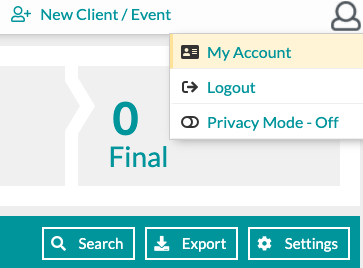 On the resulting page, you will see a series of options for you to update your settings and preferences.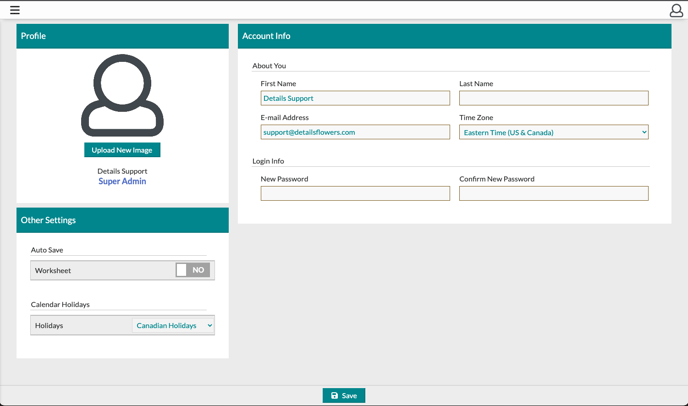 On the 'My Account' page, you can update the following:
First & Last Names: Pretty straightforward!
Login Email Address: You'll use this email address as your username, so make sure it's correct!
Time Zone: This is an essential setting because all your timestamps will be relative to the zone selected here!
Password: Keep it secret. Keep it safe.
Profile Photo: Adds a nice personal touch to your account by displaying in the top-right corner of your account!
Worksheet Autosaving: Toggle this feature on and off from this page exclusively. Check out this Support Center article for more information about Worksheet Autosaving!
Calendar Holidays: Select the holidays you want displayed on your calendars throughout Details using this drop-down menu.