Client Information: Inputting Client and Contact Notes
Within the client portion of Details Flowers, there are two note boxes: Contact Notes and Client Notes, but what's the difference?
Contact Notes
These notes are private and will not show up anywhere else in the software. It's a great place to note those special notes about your clients.
To enter a Contact Note:
Click the client's name on the Event List to be taken to the Contact Information page.
Fill in your note on the right side of the page & click Save Contact Info.


Client Notes
Besides the note box, there is an option to have the client notes show on the Event List as a hover option. Some suggested uses of this would be notating the designer, when the proposal was sent or expires, and even what is next on the to-do list for that client.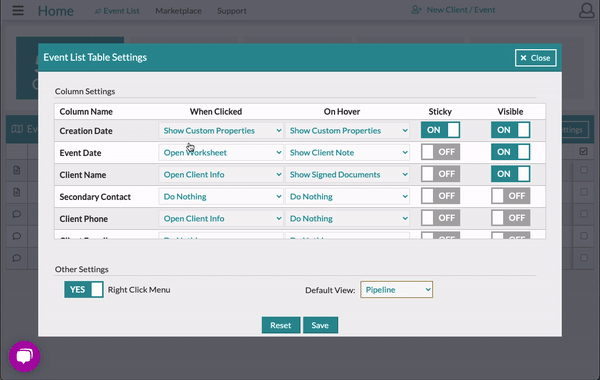 To enter a Client Note:
On the left-hand side of the Contact Details page, click Log, Notes, and Events.
The Client Note box is located at the bottom of the page. Remember to save!