Problem: when a client signs the proposal, you're not getting the email notification OR any RFQ notifications from wholesalers.
Solution: Check/add an email on the Company Settings page. If it is incorrect or not listed, you will not receive any notifications. If you would like to have multiple emails, simply separate them with a ","
To locate your Company Details:
Click the 3 lines on the upper-left-hand corner.
Click Company.
Select Company Info.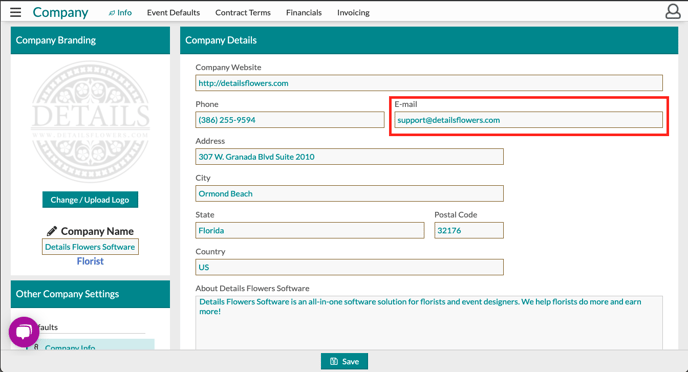 Stripe Payment Notifications:
Stripe payment notifications are done via Stripe's system. Click here to read about turning on Stripe notifications.
If the email in your company setting is correct, please have your IT check your email server settings. The email that sends you the notification is system@detailsflowers.com. It is possible that the email is being blocked by your server (spam, junk, or not on your approved list). Due to restrictions, we are unable to assist with personal email accounts.