Curious what your client needs to do to pay the invoice? Below, we've added a step-by-step walkthrough for you to review the entire process.
Once the invoice is sent, your client will receive an email from 'Event Invoice' - the subject will be 'Event Invoicing'
Note: your company logo and information will appear at the top, not Details!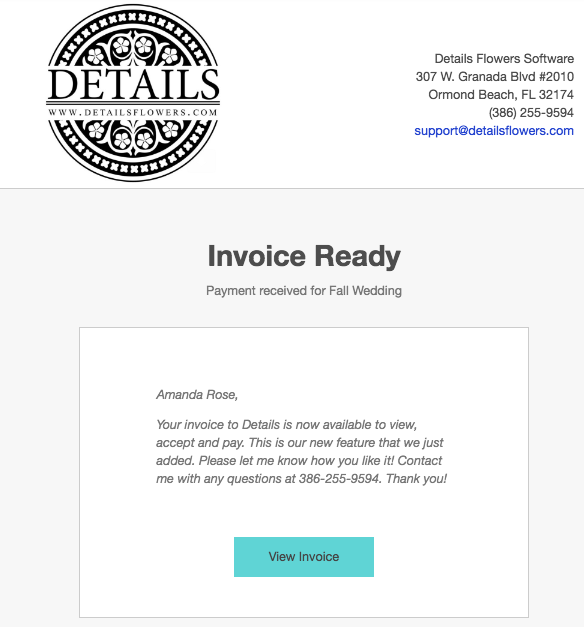 Your client will click the 'View Invoice' button.
This will open the invoice. At this point, your client can review the proposal (optional).
To pay the invoice, have your client click 'Pay.' Once the new screen loads, your client can select what they want to pay.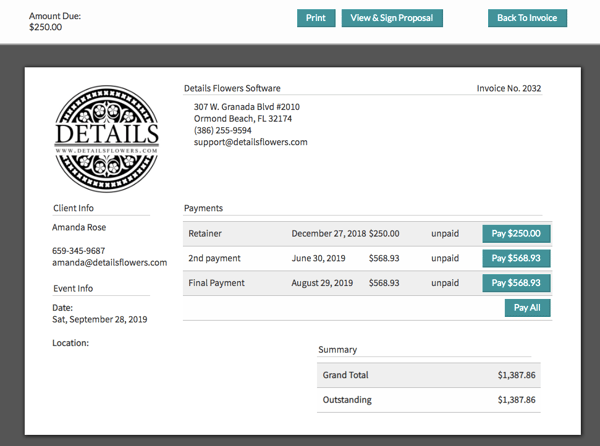 Once the preferred amount is selected, a payment box will appear. Your client will enter their email and credit card information.