Account Information: Billing Procedure
It's easy and worry free! Here's how our billing works:
Whether you signed up for a monthly or annual subscription, it is billed the same way: an automatic payment via Stripe. On the day your invoice is due, Details will run an automatic payment to your card on file for the subscription amount due. Shortly after, you'll receive an invoice with the payment amount and type of subscription.
If you ever need to see your subscription and the date/amount of your upcoming payment, you can view this information by going to the Main Menu and selecting 'Settings' > 'Subscription.'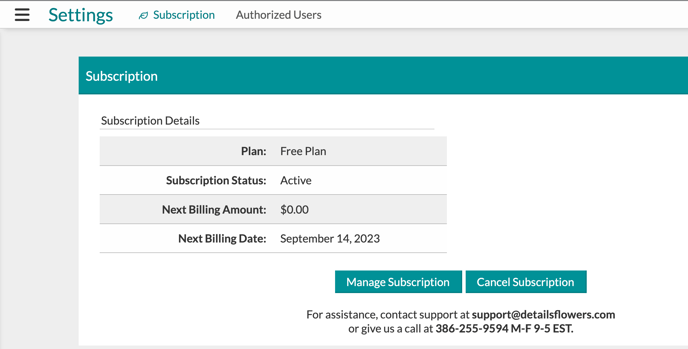 If you need to update the email the invoice is sent to, email us at support@detailsflowers.com