Getting started with Details is simple! To create your account and activate your 7-day trial, follow the steps below:
Create your login credentials
1. Download and install our supported browser, Google Chrome (if applicable)
2. Visit the sign-up page: https://details.flowers/users/sign_up
3. Fill out the form. Your email is what you use to sign in.
4. Read the Details User Agreement & Privacy Policy. By checking the box, you agree to all terms within the documents.
5. Click "Get Started"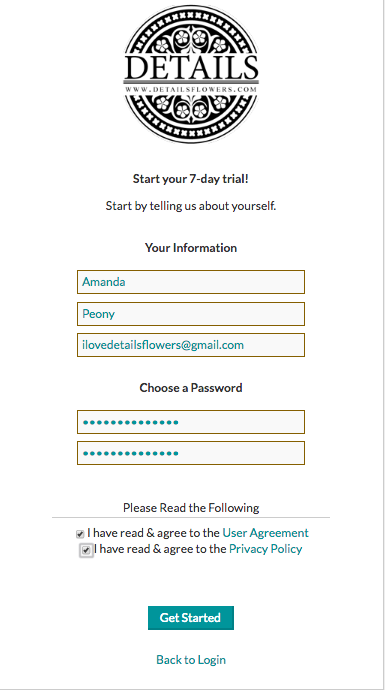 Tell us about your company (optional)
1. Upload a logo
2. Fill in your location and contact information.
3. Fill in the "about your company" section (optional).
Note: You are able to skip the company setup by clicking "skip company set-up" at the bottom of the form. However, we recommend you at least fill in your company name, website, and phone number so you can utilize all Details features right away!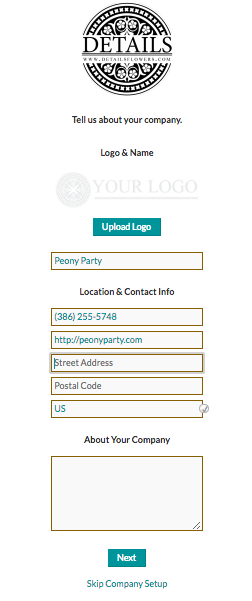 Choose a plan
1. Select from one of our 3 available plans
2. Enter your credit card (you will not be charged until your trial is complete!)
3. Enter any applicable promo code
4. Click "Subscribe"
Note: You will not be charged until your 7-day trial is complete. You have a full 7-days to change your subscription type, enter in a promotional code, or cancel your account before your payment runs through. If you cancel your account before your trial ends, you will still have full access to Details until your trial expires.