General Account Information
Account Information: Resetting Passwords
Forgot your password? Resetting it is easy! Follow the directions below.
Click 'Forgot Password' on the login screen.
Enter in your email address (the one you use to login) and click 'Reset Password'
Visit your email inbox and open the email from Details Flowers
Click the 'Reset Password' button.
Special Note: some Outlook inboxes remove stylings. If that's the case, click or copy and paste the direct URL into your browser window.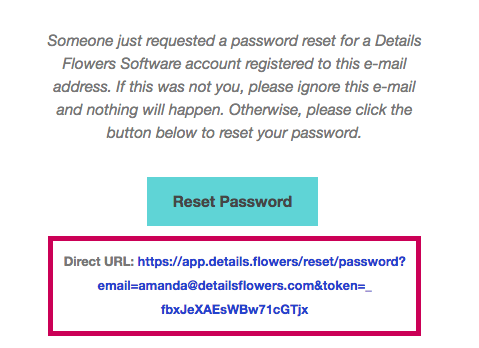 Type in your new password, then again to confirm
Click 'Save Password'
If you receive a notice stating 'Bad Reset Link'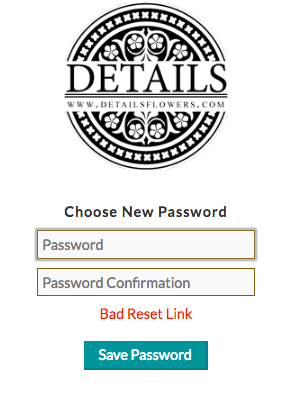 Resolution 1: Check to make sure you used the most recent reset email. If there are multiple, delete them all and send yourself a new reset email.
Resolution 2: Copy and paste the Direct URL into your browser.
If you're still having trouble, please email our support team: support@detailsflowers.com