Account Information: Requesting New Features
Do you have an idea that would be great on Details? Let us know. Most of our updates come from user feedback, so please share with us!
First, you must head to the 'Contact Us' portion of Details. To do this, click the 3 lines in the upper-left corner of the page. Go to 'Support' > 'Contact Us'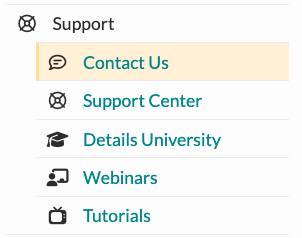 Next, select the 'Feature Request' form from the drop-down menu
Fill in your request!