Account Information: Canceling Your Subscription
Even though we would be sad to see you go, you can cancel your subscription at any time. Here's how:
Click the 3 lines in the upper-left corner of Details Flowers
Click 'Settings'
Click 'Subscription'
Click the 'Cancel Subscription' button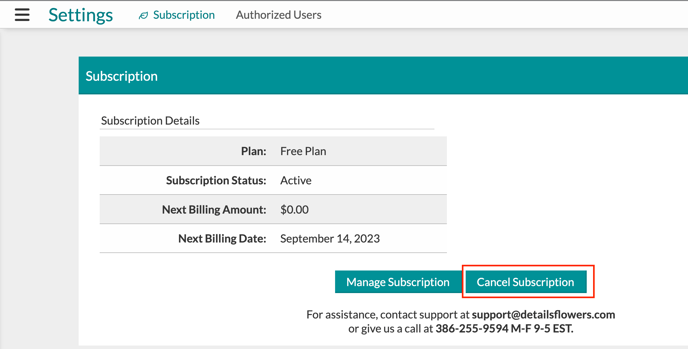 Important Notes:
When you cancel, you will still have access to Details for the remainder of your paid subscription period. There are no refunds for unused time.
You're only locked into your rate while continuously subscribed. Moving to a new plan or coming back at a later date will require you to pick a new plan with current rates.
All inactive/canceled accounts are deleted from the Details server after 90 days.