Finding the exact color your client has in mind can be hard sometimes. We find that one of the easiest ways to get an exact color is by finding the HEX/HTML code for that color.
Of course, we don't expect people to go around memorizing color codes. Most people (including us!) will take to the internet to find an exact color. You can use Google to search for the color you would like and this will result in a HEX/HTML code that you can easily plug into Details using the Input Color tab.
For this example, we will use the color Burgundy. First, we did a quick Google search for Burgundy Hex Color Code. As you can see below, this let us know the code and gave us an example of the color!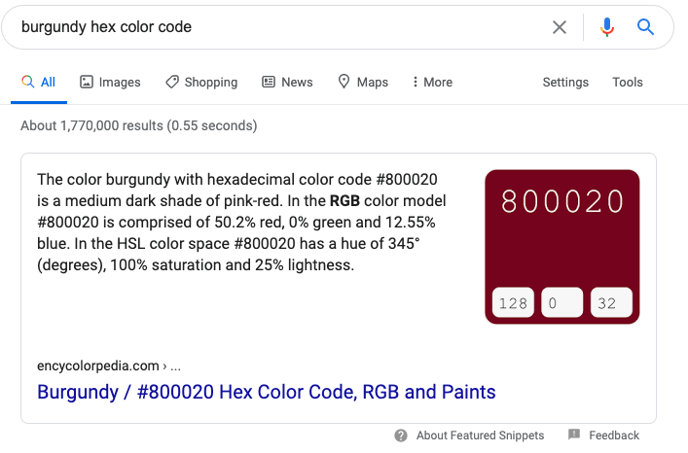 Another way to locate the proper HEX/HTML code is by using a specified search engine such as colorhexa.com. Watch below as I locate the color code for Burgundy using colorhexa.com.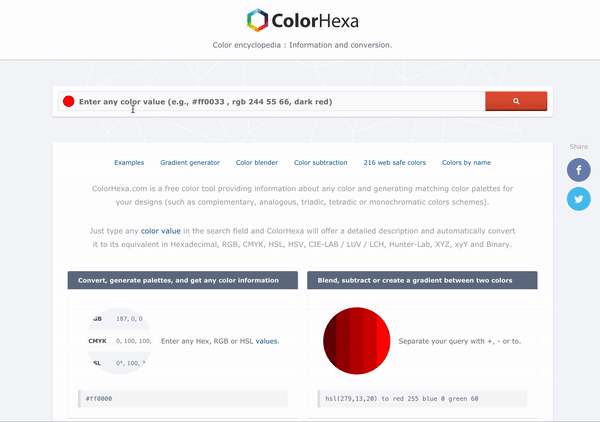 Now we are ready to put this code into Details on our Worksheet.
Click the plus symbol on the color palette and select Input Color from the top of the pop-up box.
Enter your code in the HEX/HTML Color Code field as shown below and hit enter.
Click out of the box to add the color to your Worksheet!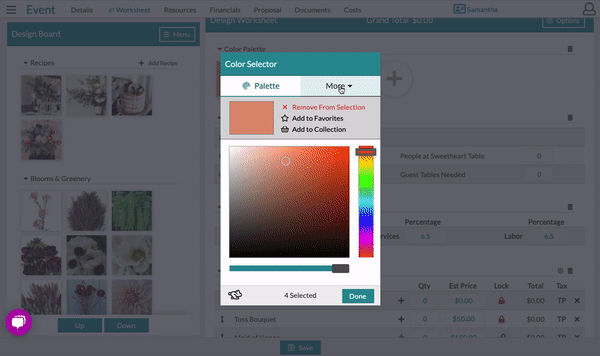 We recommend that if this is a color you will be using repeatedly, you can save the color to your Favorites. This way, you can easily go into your Favorites, locate the color, and add it to your event's color palette!