General Account Information
Account Information: The Details Flowers Facebook Community
Looking to share your flower thoughts with other floral and event designers? Join our online community!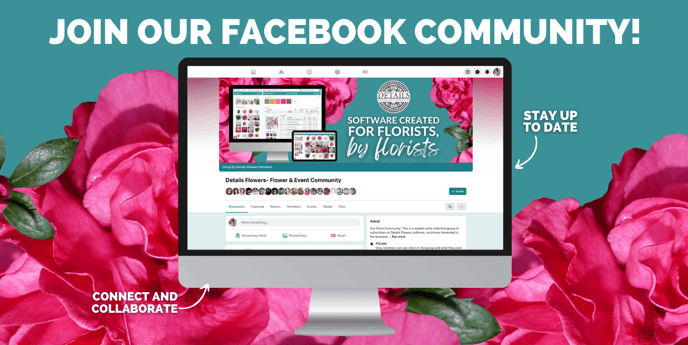 Details Flowers Software has an online community via Facebook. It's a great place to ask current users questions, chat with other florists worldwide, and learn more about Details. Click here to join Details Flowers: Flower & Event Community.
Please note that the online community is great for asking general "how-to" questions, but it is not a support forum. If you need assistance from Details Support, please get in touch with us via chat, email, or phone at (386) 255-9594.