Let's talk about how you can access your events for a client from their client record. Follow the steps below.
There are two ways to access the client info page. The first is to make one of your 'Event List' columns open the 'Client Info' when clicked. To do this, you will click the 'Settings' button in the upper right-hand corner of the event list.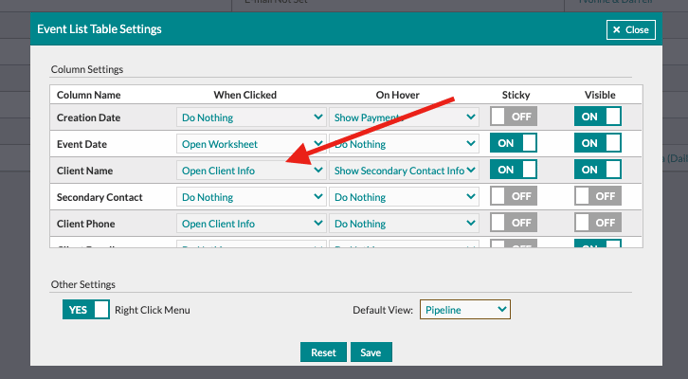 The second option for opening up the client record is to right-click in the white space of the event list to reveal a navigation menu where you can select 'Client Info'.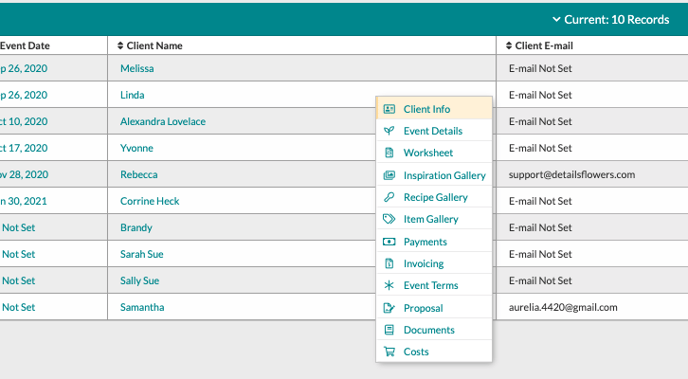 Once you have your selected column set to open the client info or right-clicked to select 'Client Info, follow these steps!
Click the column that you have chosen to open the client info. For me, it is the client's name as seen above.
On the resulting page, click on 'Log, Notes & Events'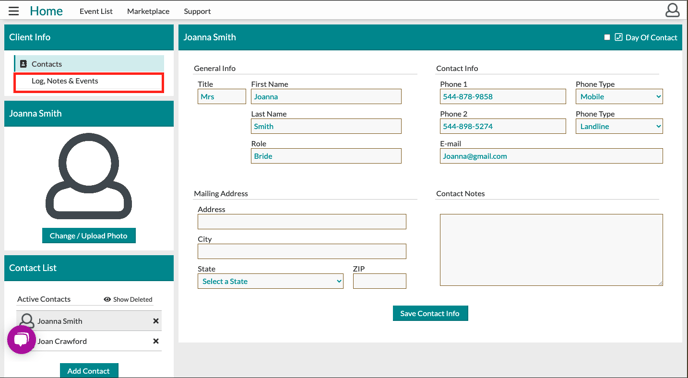 Your events for this client live in the bottom-right corner, click on the title of the one you want to access to navigate to it.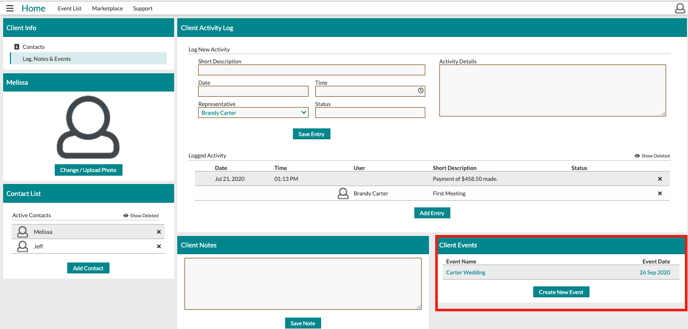 Note: This is also where you can create additional events for this client record. Just click 'Add New Event' to get started!