Resource Galleries (Inspiration, Recipe, and Item)
The Item Gallery: Adding Collections to the Design Board
This might be especially useful if you're theming Collections after certain color palettes, seasons, or styles!
To add all the items from a Collection to the Design Board for use in an event, follow these steps:
From the Gallery Home, click the 'Options' button at the bottom-center.
From the Options, pick 'Selection Mode'.
Select the Collection you want to use.
Click 'More' at the bottom-center.
From the available options, click 'Add to Favorites'

Watch this short clip to see how easy and time-saving this can be!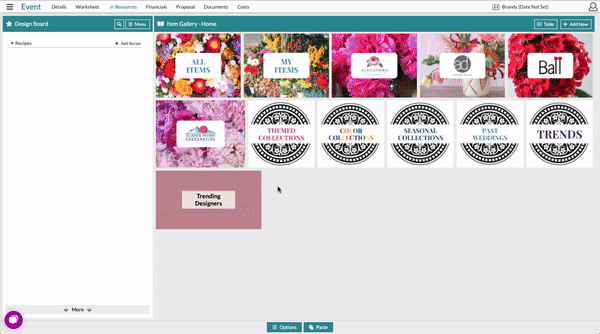 Check out our short walkthrough video below to see how we created these collections from items used in a previous event!